2017, Year of the Post-it!
February 9, 2017, 4 min to read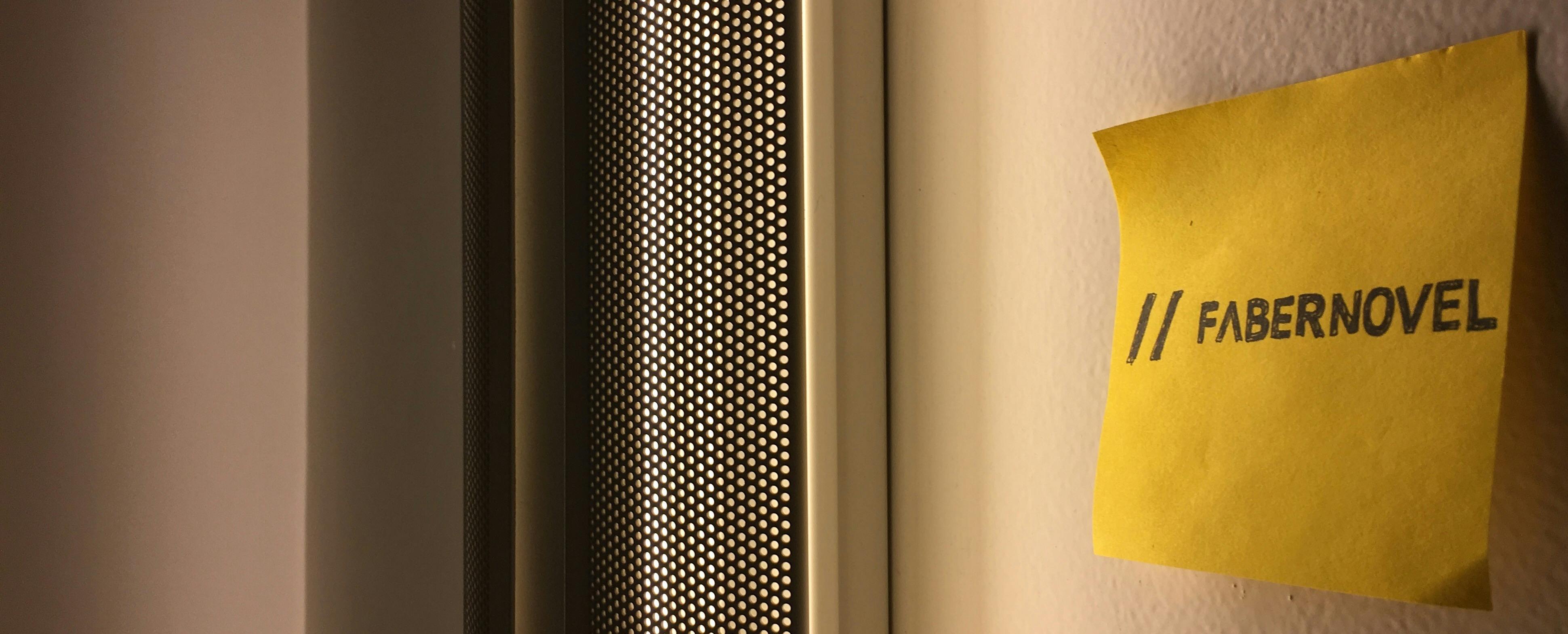 business
design-thinking
education
design
Do you remember, back in 2011, when Post-its invaded the windows and bay windows of companies all around the world, triggering epic battles as far as the La Defense square? Since then, euphoria has blown over but the little sticky notes are still widely popular.
 At first, a bookmark for prayer books
It all started with a failure. In 1968, Spencer Silver, a chemist at 3M, was having trouble making his development program for a super adhesive glue a reality. Instead, one his experiments led to the creation of a reusable low-tack adhesive. Convinced as he was that his finding had potential, he promoted it internally as part of many seminars. But in the face of his colleagues' small interest and repeated criticisms, Silver showed perseverance and carried on with his ordeal in the company. As always, it is more complicated to start from the solution to a need than the reverse.
It would take six years for him to find a first use as a… bookmark for prayer books. Indeed, his colleague Art Fry had the good idea to use the adhesive to stick notes to the pages without damaging his precious books: a concept was born.
In 1977, 3M decided to commercialize it to office supplies distributors, but the operation was a fiasco because representatives did not understand the use of the product. One year later, the newly appointed marketing director decided to test a street-marketing technique: distributing many free samples in a pilot city. The results were tangible: 90% of testers were willing to place an order.
In 1980, the product was branded Post-it® and became available in many points of sale in the United States and throughout the world. It immediately became viral, especially in companies: by sticking their Post-it® notes on documents passed from hand to hand, the first users drew the attention of their coworkers, who ended up using them too. 35 years later, more than 50 billion Post-it® notes are sold every year, for a billion-dollar revenue.
3 lessons to draw from the Post-it® saga
The culture of failure is essential to innovate. If 3M had systematically rejected their coworkers' failures, Spencer Silver's "failed" experiment would have been set aside and Post-it® may never have been created.
A good product is not enough to get commercial success. The tenacity of the coworkers who took on the project and marketing creativity led to the product-market fit of Post-it®.
Innovation can come from anywhere. Here, we have the perfect example of serendipity, an unexpected discovery or invention that came from fortuitous circumstances. At FABERNOVEL INSTITUTE, we advocate for methodologies coming from the final user – as for Design Thinking – because a good innovation strategy requires all options to be left open.
Post-it® in a digital world
Since 2013, the Post-it® galaxy has also spread to the digital field thanks to a partnership with Evernote, the flagship software of note-taking. The application allows automatic storage and extraction of the handwritten content of a note from a simple photograph. Thanks to this partnership and to the development of its own application, 3M managed to build the digital twin of its main product and to perpetuate its use in both physical and digital worlds.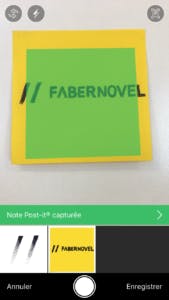 Finally, let us note the arrival of a new player willing to upset 3M's supremacy. Based in Estonia, the Tesla Amazing start-up developed a new technology that consists in charging a sheet with static electricity so it can stick to a great number of surfaces without glue.
5 golden rules for a good use
Post-it® is the reference tool to stimulate creativity, idea prioritization and collaboration in a work group. Every year, at FABERNOVEL INSTITUTE, we put these famous notes in the hands of several thousand participants in our "discover the agile methods" workshops. Indeed, Post-it® notes play a central part in the different creation methodologies for innovating products (Business Model Canvas, Value Proposition Design, CADENCE Canvas, etc.).
From this, we drew 5 golden rules for a good use:
One note = one idea
One note = 5 words maximum. Be synthetic and structured: a note has to be instantly understandable to everyone.
During conception, prefer quantity over quality. No one knows where innovation can come from. We advocate for the "Work Alone Together" philosophy, which means always starting with an individual ideas production phase that are then put together.
Make sure to always note every idea during discussions. This will allow you to keep track and notice more easily if the discussion in going in circles.
Stick/unstick without limit. Prioritization is a determining factor in the success of a project. Thanks to dear Spencer Silver, you have a great tool at hand to regroup and prioritize ideas.