study
Big Tech: second quarter analysis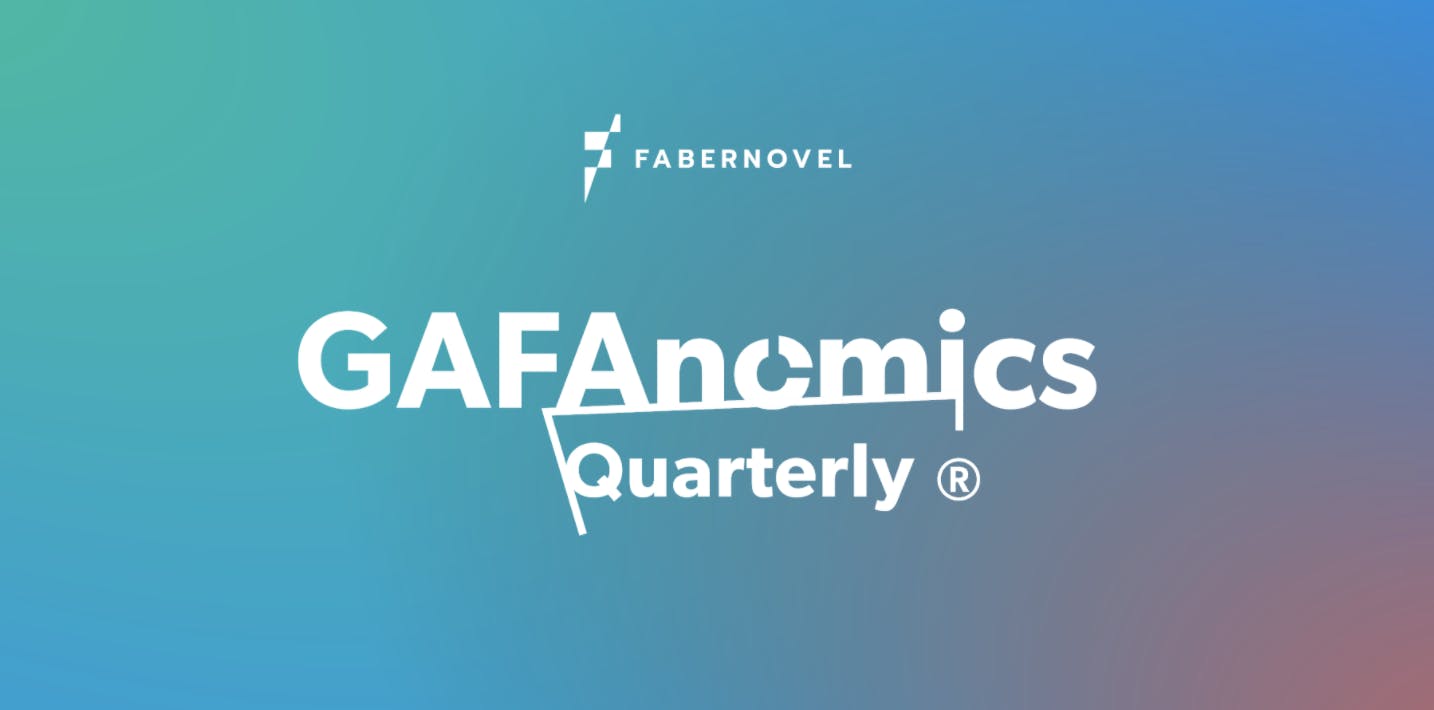 Fabernovel publishes its new report, "GAFAnomics - Quarterly" which provides an overall analysis of the tech giants' results for the second quarter of 2020. While the new economy has paved the way for new rules for value creation, this Fabernovel report - which combines the financial, strategic and technological vision of our experts - analyzes the drivers of major technology companies and their development strategies.
The Summer has been hot and fascinating in the Tech space which did not record any break in terms of newsflow.  The value revolution, one of our key focus in our GAFAnomics quarterly, has been in full swing. Tech stocks has further eaten the "alpha" world and reached record and ground-breaking valuations. The trillion has become the new standard for GAFA's market capitalisations, pushing their founders at the top of billionaires clubs.  And this has triggered a resurgence of the IPO deluges, many companies candidating in the US and Asia. 
Jean-Christophe Liaubet
Managing Partner, Fabernovel
Study plan
The last 3 months through Fabernovel's glasses.
Anti fragile companies fared the best in the coronavirus crisis
What would a "reasonable" future look like by 2035?