Case study
Revolutionizing tennis with digital technology
Team
2 Developers for each mobile platforme (Android and iOS) 
1 Developer (backend)
1 Project Manager
1 Project Director
1 Designer 
Babolat is a top international tennis racket manufacturer. In 2014, the company brought the first internet-connected racket to market. This meant players could measure different aspects of their game (speed of service, number and range of shots, power and location of impact) and then consult that information on a mobile app (iOS and Android).
70 000
downloads since launch at the 2017 Roland-Garros
Rollout
Since August 2016, Fabernovel has been working with Babolat to completely redesign its mobile app, to industrialize its development and enhance the customer experience. The Scrum methodology was used to manage the project, which was divided into 2-week sprints. This made it easier for the team to adapt to changes in strategy or direction during the different stages of project development. The Product Owner was always on hand and visited Fabernovel several times during each sprint. He wanted to be close to the Fabernovel team to create a strong link between the project development and Babolat, so he could update those involved on any progress and strategic discussions.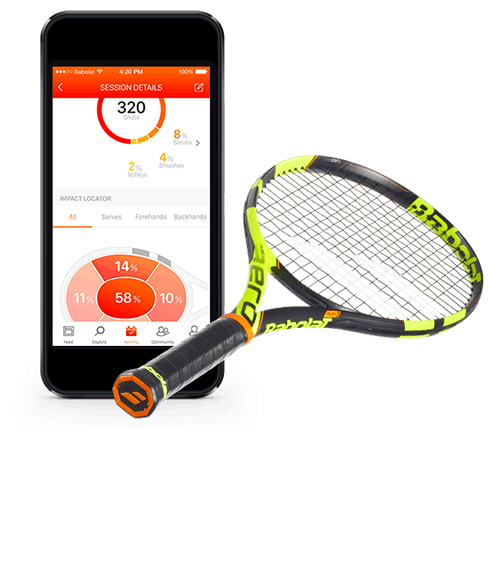 There were over 70,000 downloads of the first version of the app, which came out during the 2017 French Open. Eventually, Babolat wants all its rackets to be connected, and hopes to expand its offer with a number of digital services for players and fans of the brand. 
Le projet en bref
L'appli : Babolat Play
Le secteur : Sport connecté
Les villes de développement : Lyon et Paris
What kind of impact did this project have on your job? 
We worked with Babolat in demanding circumstances as there were strict deadlines, lots of contributors and challenging technical issues to deal with. The project helped me develop my knowledge of internet connected objects. We also had to be flexible, so the app could be adapted to the client's changing strategic requirements and constraints imposed by different people involved in the project. 
What is cutting-edge about this project? 
Today, we're witnessing an increase in the number of connected objects in all aspects of our daily lives. But the objects' technical twins are still very young and need to mature and settle down. Communication protocols are rapidly evolving, and implementation is always changing according to operating systems. Fabernovel now needs to stay ahead of the game so it can innovate in this area and build up plenty of expertise. Babolat has been a pioneer in connected objects in the sporting world, and in tennis in particular, and now new competitors are entering the sector. 
How did this project bring you job satisfaction? 
It's been a real source of motivation and satisfaction to work with a historic French company (from Lyon!) that's a big name in the tennis world, and then to successfully work with its team to bring out a new app on a key date in the tennis calendar (Roland-Garros, the French Open), an app that will enhance the player experience. The whole development team felt as though they were on a mission and never lacked commitment. This project was also a good example of the Scrum methodology and its sound application. It helped us adapt, stick as closely as possible to client expectations and work to deadlines.
We were successful in finding solutions to technical challenges, which was a real source of satisfaction. And thanks to this project, we've secured a foothold in the world of connected objects and have started to build some genuine expertise in the area.