Case study
Develop the first B2C campaign for Europ Assistance to make public insurance products known
TEAM
1 copywriter
2 project directors
2 artistic directors
1 media specialist
1 digital specialist
1 influence specialist
Europ Assistance created the profession of assistance by offering protection to people traveling in 1963, in France and abroad. In 2017, a B2C team is assembled with the challenge of developing awareness of its travel insurance products among the general public and developing its direct sales.
2
million views of videos
44%
rate of view of videos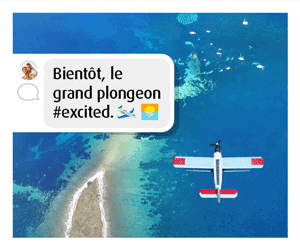 The main challenge was to build a creative campaign to increase awareness of 3 flagship travel insurance products, on 3 distinct targets, via 15 video formats, 50 banner formats, the press, influence, and the digital display ... in one month! For this, the FABERNOVEL teams were based on a central insight that intersects the aspirations of the three types of audience: if we are all eager for adventure when we travel, we want above all that there is no nasty surprises. The concept: "yes to adventure, no to bad surprises" has irrigated the entire campaign. This campaign was co-constructed through an agile collaboration between creative and media agencies, from concept to media strategy to diffusion. This allowed the optimized deployment of assets over the course of the campaign: the variations were then built in accordance with the multiple formats and the messages pushed to the right person at the right moment.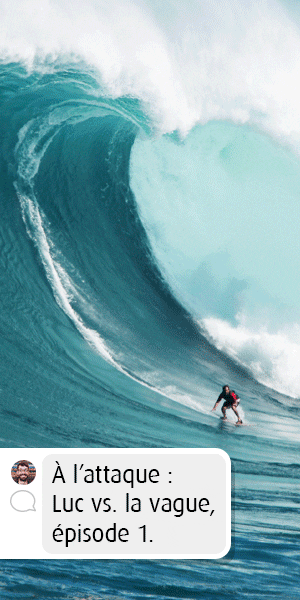 Résults
Thanks to this massive campaign, which generated more than 2 million views, with viewing rates at 44% (80% above benchmarks), Europ Assistance saw its traffic increase by 50%, and its revenue +45% (compared to the previous year).
"Fabernovel know how to break the silos and collaborate in an agile way to meet Europ Assistance's growth ambitions in record time!"
An insider look
Meryem Mahfoud "This project made us believe in the relevancy and modernity of our data, media & creative offer."
What did this project bring to your profession ?
It proved me two things about my job. The first is that it evolves. We have more and more technological tools at our disposal to monitor and optimize the performance of our campaigns and, more generally, to create new forms of creative objects. This in fact transforms our business as a creative agency, and it is essential to take them into account in our approach and especially to take advantage of it. The second: creation has all the more its place in this context. It is what will allow us to structure a surprising and coherent story, which will nurturer the performance.
What is the state of the art in this field ?
This project was the first campaign implemented in synergy with Fabernovel Data & Media. In the history of advertising, there is usually a gap between media and creative agencies. They traditionally work in silos, which is clearly counterproductive. They are sometimes briefed separately, which also threatens the concordance of objectives and can create conflicting relationships. This is what we managed to break by structuring a joint offer combining creation, data & media: we are one and the same team who have the same objectives and the same information throughout the project and the ability to activate the right skills at the right moment.
What are the reasons for satisfaction ?
Les délais étaient serrés (1 mois pour tout faire), les objectifs ambitieux, et le produit complexe. Le challenge était donc de taille, et c'est le fait d'avoir eu des résultats aussi satisfaisants qui a été le premier facteur de satisfaction. C'est aussi ce projet qui nous a fait croire dans la pertinence et la modernité de notre offre data, média & créa. 
The deadlines were tight (1 month to do everything), the goals were quite ambitious, and the product was complex. The challenge was therefore significant, and the fact of having achieved such satisfactory results was the first reason for satisfaction. It is also this project that made us believe in the relevancy and modernity of our data, media & creative offer.