Learning Trends in Silicon Valley
December 17, 2018, 5 min to read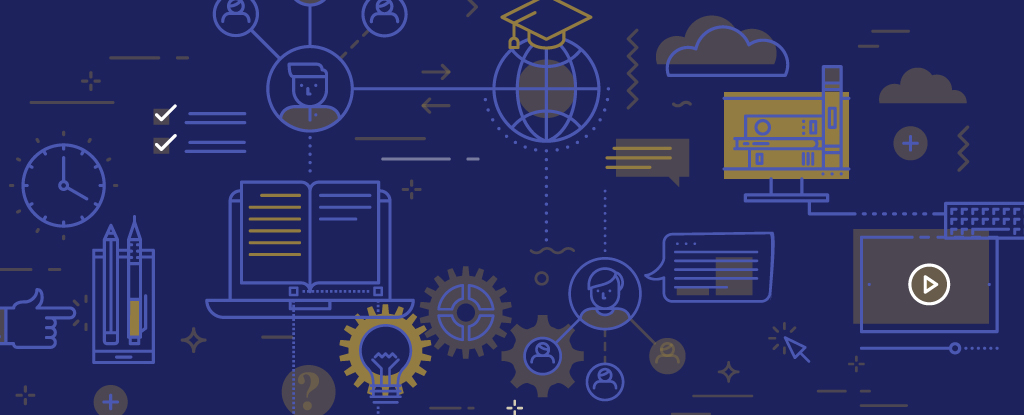 Technology giants are obsessed with helping students across the world and their employees learn new skills. They know education is the key to market growth and technological advancement. Learning and continued professional development is a cornerstone of Silicon Valley, and it's organizations are dedicated to making it a global priority.
Silicon Valley is not alone in acknowledging the importance of continuous learning development. Young people are aware of the importance of continued learning. According to a survey from Manpower, 93% of Millenials across 25 countries see ongoing skill development as an important part of their future careers and are willing to invest their own money for additional training. Millennials know the nature of work is dramatically changing, and the skills we need will be different 5 to 10 years from now. The new economy is developing faster than before, so the workforce needs to constantly learn to adapt to its movement.
With this understanding, Silicon Valley and entrepreneurs are helping expedite learning with the use of technology. The following are two trends from our current research in the learning and development market.
Interactivity tools are propagating a culture of hands-on learning
The interactivity trend first began with gamification. Corporations and schools have used gamification as a way to make learning more memorable and interesting. The industry is now moving to create interactive learning in everyday micro-moments. We are already learning in a different way in comparison to just 5 years ago due to recent technology advancements. We can now use our phone to see human anatomy and physiology holographics in our bedroom, we can virtually walk through Rome inside a classroom, and we can find hidden digital educational content as we walk through physical spaces around the globe.
Voice assistants are a prime example of interactive technology reaching users everywhere. Google and Amazon recently launched initiatives encouraging publishers to create content to learn and interact. For example, Amazon launched an Alexa skills challenge incentivizing firms to create Alexa skils that have a positive impact on the environment. They have already launched various contests in social impact, fintech, technology, etc. Alexa skills provides interactive skills from CNN, BBC, This Day In History, Word of the day, Ted Talks, Question of the Day, Jeopardy!, and so much more. Soon enough, we can imagine a world where you can receive a 5-minute lesson as you do your hair or makeup in front of a voice-enabled smart mirror.
Augmented reality is another rapidly growing educational tool, due to recent initiatives like Google's ARCore, Apple ARKit, and Magic Leap One's headset.
In this video, we can see that Google's ARCore is helping students move around the classroom, explore a static virtual object in space, and essentially learn through physical interaction with the virtual world. Imagine how plumbers, technicians, mechanics, construction workers, etc. will learn in the future? Initiatives like Google's ARCore and Apple's ARkit are making the environment ripe for rapid growth with user-generated content. Currently, forecasters predict augmented reality will have 1 billion users by 2020.
Outside the realm of technology, Silicon Valley has not forgotten about in-person learning methods and tools. They are leading the charge when it comes to initiatives like incubation programs, design thinking workshops, and so forth. For example, former Google Ventures employees and designers created a methodology called Design Sprints in 2016, which is finally gaining traction. A design sprint is a time-constrained (usually 2 weeks) process that uses design thinking to help a cross-functional team create user-tested MVP. Google employees invented this methodology in order to help cross-functional teams solve a problem faster. However, the creators of design sprints also realized these sessions led to increased employee engagement and skills development. Employees learn skills like prototyping, usability testing, interviewing consumers, etc. and socialize them back to their colleagues within the company. They ultimately realized that "learning by doing" is the best way to make a message stick.
Education is more accessible than ever
The education market has historically had an issue with accessibility. Thankfully, advancements in technology have begun to make high-quality content more easily available and personalized to student needs. We see the following recent examples:
We see the growth of alternative schools leveraging technology to reinvent the way educational environments operate. Alt-School, founded by a former Google employee in 2014, is a perfect example of a data-driven organization that uses cameras, sensors, applications, and other measuring tools to provide personalized lessons for each individual student. Data gathered includes student assessment data, individual digital behaviors, and content popularity performance, and profile information like biometrics. AltSchool is able to create insights which includes weekly application usage of parents, reports on student behavioral triggers with camera analysis, content performance based on facial recognition data, teacher performance in-classrooms, etc. Their software platform includes both pedagogical and school management features.
Even though Alt-school recently closed two schools due to financial constraints, they continue to push forward. They struggled with their original business model (i.e. tuition), but they eventually moved to license their high-quality proprietary tools and software. In order to push forward, they began selling software to public schools as an attempt to improve their financial situation.
Companies are using bite-sized learning to improve the way users learn by providing instantaneous feedback loops. For example, startups like Grovo are using videos to drive the rise of microlearning. Specializing in video microlearning content, the New-York based startup raised $73 million to develop a training platform for employees. To make its online courses convenient and engaging, Grovo creates short videos of 144 seconds or less that focus on improving the skills of employees over the long term. They are currently launching initiatives training new managers with microlearning content because they realized managers have the least amount of time to attend workshops, but probably require the most training.
Classrooms are no longer enough...
Education will no longer exist only in the classroom. Period. Young people are now expected to invest in themselves continuously in order to pursue higher job opportunities. This investment will require a significant amount of energy and resources, so we should continue to expect the growth of startups that make learning easier and more accessible.
We are now expected to adapt at a fast rate due to challenges of the new economy. We need to optimize our learning time, and the only way we can do that is by learning anytime and anywhere.