Back to the sixties! Why the holy trinity of media agency, creative agency and advertiser needs overhauling
October 4, 2018, 5 min to read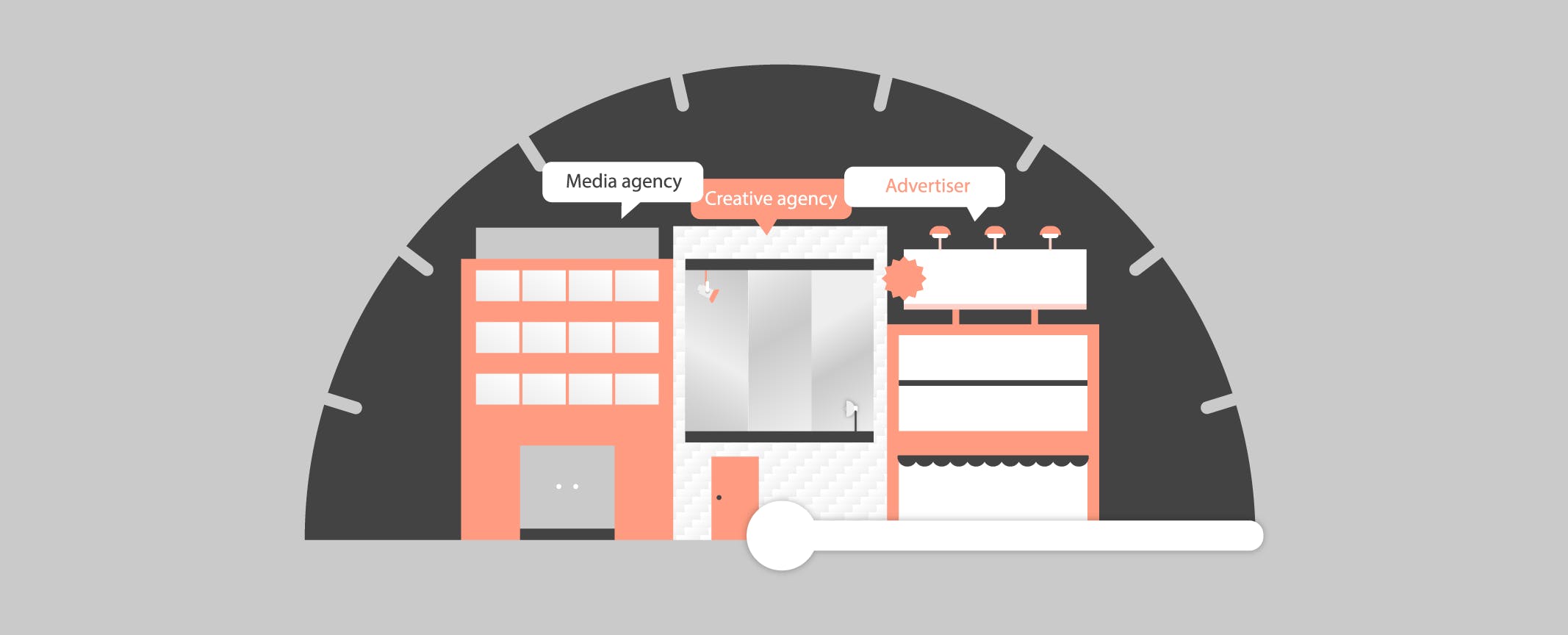 Before we cut straight to the heart of the matter, let's look at the relationship between media agencies, creative agencies and advertisers and attempt to understand why it's become necessary to overhaul this holy trinity as a matter of urgency. The three signs that things need to change!
When creatives and media stop talking...
How many times have you found yourself targeted by ads in the wrong format, that don't comply with the restrictions of the media format used? I'm sure I'm not alone in having seen these types of ads pop up on my Instagram feed: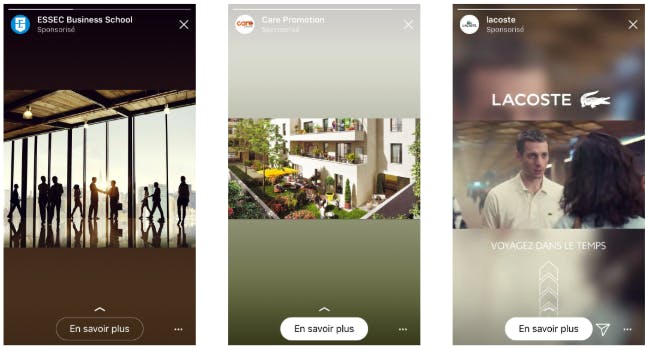 While the intention and message behind the ads are fine, the last-minute media formats used are an attempt to squeeze a few extra cents out of the media budget, and point to a lack of discussion with the creative agencies. Yet when you consider that 70% of an ad's results are down to creative ideas, compared to just 30% for the media format used (source: Google Media Lab Research), it seems obvious that giving the creative/media relationship the TLC it needs is essential. If we examine the synergies and current models used in the creative/media relationship, three red flags jump out and point to much-needed change.
Red flag #1 — Traditional advertisers are changing their ways
Once upon a time, media and creatives worked in perfect unison and collaborated on an everyday basis - think of the post-war "Mad Men" era, when armies of creatives would pinpoint brand positioning on the mass media platform of the times: TV. Since then, the media/creative couple has broken down because of economies of scale (pooling of creative resources, volume-based advertising inventories, etc.). The world of advertising has undergone radical change, and the golden age of advertising has gradually faded into the distance, giving way to a world in which advertising has become a dirty word.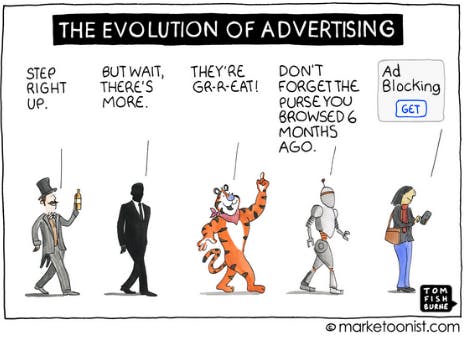 To get back to high performance figures and extra effectiveness, we need to rethink the way we're doing things. One of the world's leading advertisers has taken that first step. In April 2018, Procter & Gamble announced it was restructuring its entire agency network (media, creatives, communication, strategy, etc.), to bring them under a single umbrella entity: "People First". The root of this overhaul can be traced back to the company noticing dysfunction in the current model, in which media and creative agencies work in isolation, with little to no inter-communication.
"Think of it as an interactive agency that focuses first on people, so that the creative talent, the account talent, the planning talent, the media talent comes together on an integrative basis to create the best creativity," Marc Pritchard — CMO Procter & Gamble
Red flag #2 — Digital media is becoming increasingly expensive and complex
As advertising budgets are being gradually channeled into digital campaigns, investment volume and advertiser numbers have significantly increased. This is having a knock-on effect on prices, because the auction system is the predominant purchasing model used on Google and Facebook. The more advertisers there are competing for the same space, the more prices rise. That's why average CPM prices on Facebook are steadily climbing. In parallel to this, organic brand content sharing is collapsing. On Facebook, rates dropped from 16% in February 2012 to just 3% in June 2016. In light of these trends, advertising platforms are embracing a new strategy: charging more for access to their target audiences.
While the number of media channels was once limited, today's opportunities are endless. If we look at the digital world alone, countless different media platforms and formats are there for the taking (Facebook, Instagram, YouTube, Teads, Display, Snapchat, Amazon, etc.).
Growing media complexity and a rise in digital advertising prices have meant that creative quality has once again become critical to delivering results.
Red flag #3 — The availability of real-time data heightens ROI and short-term performance
Predictive Analytics, Datalake and Artificial Intelligence are all names and technologies that have triggered an obsession with accessing granular data in real time. If a campaign fails to generate sales instantly, it's pulled. We're operating under the illusion that we're capable of making the right decisions thanks to the sheer amount of data available. But the fact is that the long-term effects of a campaign are never immediately visible, and as a result, are not available in the media purchasing tools used. Studies show that short- to medium-term gains in share of voice lead to long-term gains in market share. And short-term ROI is not synonymous with long-term growth. This means that a campaign with ROI targets will be 2.6 times more effective in generating short-term results than a campaign with share of voice targets. Conversely, a campaign with share of voice objectives will be 2.4 times more effective in generating long-term results than a campaign with ROI objectives.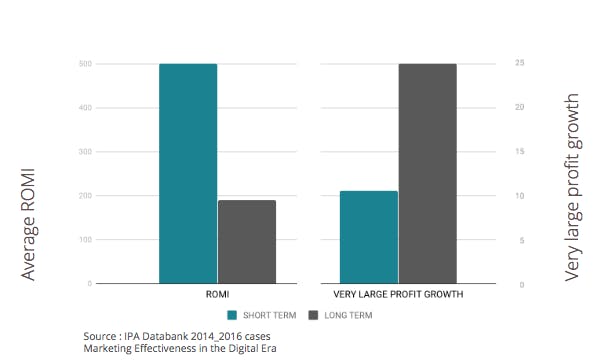 So, what are we saying here?
Ultimately, these three red flags point the way to tackling the challenge head on, reconciling two contradictory needs: delivering results and remaining sensitive to consumer mind-sets, while working with finite resources in increasingly complex media formats.
If you want to succeed, you'll need to focus on three key pillars to move away from the restricted environment within which each agency works away at optimizing its own performances to reach an overall max: