This Week in GAFAnomics, October 27th
October 27, 2017, 3 min to read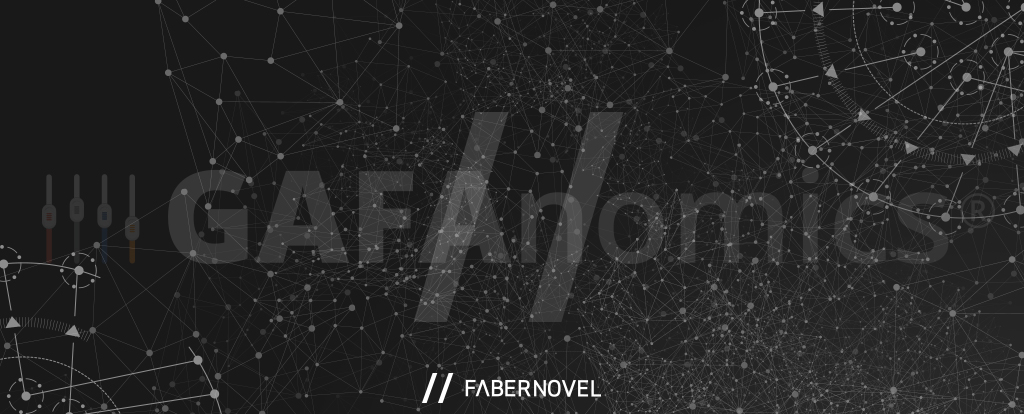 GAFAnomics [ga-fɑː-nom-iks], noun: A modern, networked, economic system spurred by the eponymic GAFA (Google, Amazon, Facebook, Apple) but also encompassing Unicorns, Chinese tech giants and all other companies changing our lives through computer technology.
#The week of October 27th
So what happened this week in GAFAnomics ?!
AI, Facebook's latest lucky charm
Facebook is without a doubt one of the best "AI-first" organizations out there. The company wrote a super powerful algorithm that can determine what each and every one of its 2 billion users sees on their news feed. Today, artificial intelligence is one of its most important attributes.
Why?
Because although over 70% of Facebook's engineers are not specialized in artificial intelligence, they can all work in a secured framework so that all the teams can explore AI's possibilities.
Amazon will come in through your front door
Amazon just announced Amazon Key, a new service which lets its staff into Amazon Prime client's homes to deliver their Amazon purchases. How? It's super simple: thanks to a connected lock and a camera, Amazon can confirm the delivery person's identity, the client then remotely permits his entry and can then follow the delivery in real time.
Going further than Amazon Locker or other collection points the company has created these past years, this is one more service aimed at facilitating the delivery process when the client isn't at home. In addition, this let's us foresee a possible entry of the e-commerce giant on the home-security market.
Delivery efficiency and speed are some of Amazon's main concerns in its customer experience. This service is just one more element of proof that the company would do anything to ensure we get our delivery fast, or even instantly, even if that means making us "live" inside it's warehouses.
Uber is launching its own credit card
Uber will be launching a credit card in partnership with Barclays and Visa. This is yet another point of access to relevant data on its clients purchasing habits and an indicator that the company is planning on asserting itself as a big player of online and offline commerce.
This credit card will be automatically associated to Uber's services: rides with Uber or food delivery through uberEats.
Uber offers a series of advantages, like up to 4% cash back on purchases, access to exclusive events and insurance for telephones covering up to 600 dollars.
This bet on the payment sector is a new "Trojan Horse" for Uber as the struggle to offer a personalized shopping experience keeps on getting more intense.
Amazon Prime reaches 90 million members?
The Amazon prime fidelity program is said to have reached 90 million members in the United States according to  the Consumer Intelligence Research Partners. Although the e-commerce giant doesn't divulge statistics, all indications are that 63% of Amazon clients are Prime members and spend an average of 1300 dollars per year (more than 600 dollars more that non-members) .
Amazon started by selling books online but, as it transforms into an "Everything store", it has built a massive user base and strong consumer knowledge allowing it to transform itself into a strong player in virtually any industry today (media, retail, health, finance, transport, …).
With the expansion of its offer, namely its media business with the Amazon Prime Video streaming service (free for Prime members), Amazon is constantly creating new reasons to join its fidelity program and, in doing so, continuously growing and valorizing its client base.