"The interaction with our car is more like a smartphone one"
November 17, 2017, 4 min to read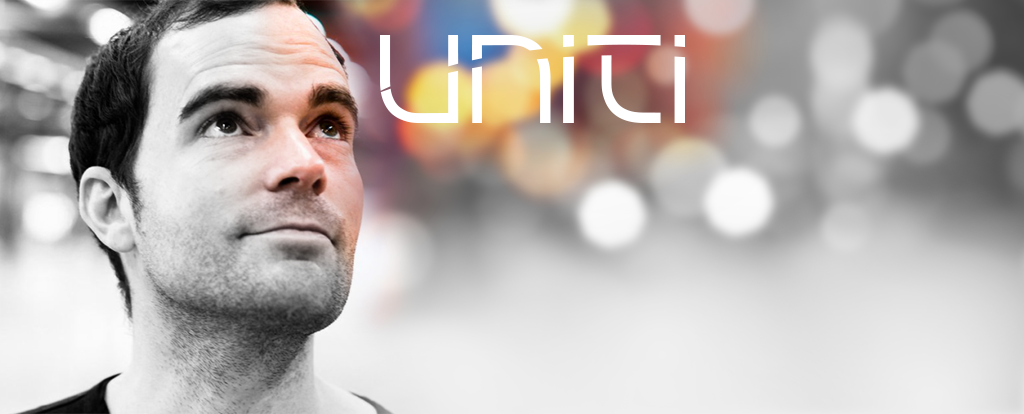 During an interview at  Web Summit in Lisbon, Lewis shared Uniti's vision for the future of mobility in modern cities.
How do you compare yourself with companies like Tesla and Faraday Future?
Primarily, they do a premium, family car - a long range car - and our vehicle is made for city transportation. In Lisbon, for instance, those big cars don't fit everywhere and we are designing for the problems of modern cities. One of them is certainly congestion. We are also designing a vehicle to match electric car technology better than the model. If sustainability is the motivation for electric cars and the battery is the major problem, it makes sense that we should optimise for that with accuracy. That's why our car is so lightweight: it means we can get a lot further, with a lot less battery.
Furthermore, the way you interact with the machine is also very different. It's more like consumer electronics - more like a smartphone than a car. It doesn't have the same all steering wheel and pedals approach. There are still options, but the way you interact is very different, more swipe services than buttons and levers.
What kind of models could one expect?
We will launch a 2 seater, a 4 seater, and also a 5 seater car very soon. They are intended to be more premium cars for cities. We are focusing on urban mobility, in lightweight electric cars.
Are we talking about connected cars with over-the-air software updates?
Absolutely. We have a huge amount of connectivity. If a single cell is performing badly we can switch it off individually. The idea is to have a very, very connected vehicle - a really IOT device. The car also comes with a full range of sensors for autonomy. We will enable those features over time, over-the-air.
What kind of software are you using?
There is a huge amount of different kinds of software. We integrate a lot of softwares from a lot of leading suppliers. What we use right now is a robot operating system (ROS), which is an open-source software for autonomy, but it remains to be seen if we will use that in production. We still have a year of evaluation prototyping.
Are the charging points compatible with the infrastructure that is already available?
Yes. You can charge the car in about 4 hours in any standard AC charger, a home charger. And at a DC charger, a standard EU public charger. You can charge it to 80% in about 15 minutes which translates into a 300 km range. We design the car for the existing infrastructure.
The vehicle has 3 different batteries and we could transfer energy between them. We use it to preserve battery life and achieve a couple of interesting features. One of them is a smaller battery pack that you can charge anywhere - at home, at an office. It has about 30 km of range so we can address things like range anxiety. You can just swap the battery out and keep on going.
And what about funding, what's the goal of this second crowdfunding campaign?
The first crowdfunding campaign gave us a huge connection to the audience and obviously some capital. This second one is about reaching out to even more people. It's more about truly connecting with people and not really about the money because people can invest as low as 1 euro.
In the next couple of weeks, we are going to do an Initial Coin Offering, focused on raising capital. That is launching our cryptocurrency token.
How many shares are available to buy?
I don't know the specific amount of shares in the last round. In this crowdfunding campaign round we raised about 2 million euros. I think it will go a little bit further before we close it but nothing more than another million euros.
What's the valuation of the company expected after this round?
Currently, the valuation is about 83 million euros, after the launch in December 7, obviously that will change.
Are you planning an IPO?
Absolutely, probably in the Summer of 2019.
You have about 1000 investors from 48 different countries in total. Have this investors bought the car?
Many of them have bought the car. Many bought just because they want to make money off of it, others because they really love to be part of it. There is a lot of investors that have huge networks around the world that help us out a lot. It all depends on them. We found the ones that want to engage with us and help out in some ways, it's been super valuable.
When are you planning to commercialise the car?
Our public launch is on December 7. Then people can put a deposit down to be in the queue. They can make a final committed order about June next year. Paid testers will get their vehicles to test, hopefully, in early 2019 and the wider public around 2019. That's the goal.
Here you can watch Lewis Horne full presentation at Web Summit:
null