methodology
Team Accelerator: build a collaborative project.
The Team Accelerator Toolkit aims at providing a comprehensive, step-by-step approach to building a collaborative project, from idea to a tested prototype.
What is the impact?
Learn best practices when collaborating with different units on a project.
Develop skills to use new digital tools.
Develop user-centric projects for internal use or for your en-consumers.
To adopt and embody the methodology's principles
Use a common language to better collaborate.
Build a functional prototype leveraging new digital skills.
Understand the importance of user centricity.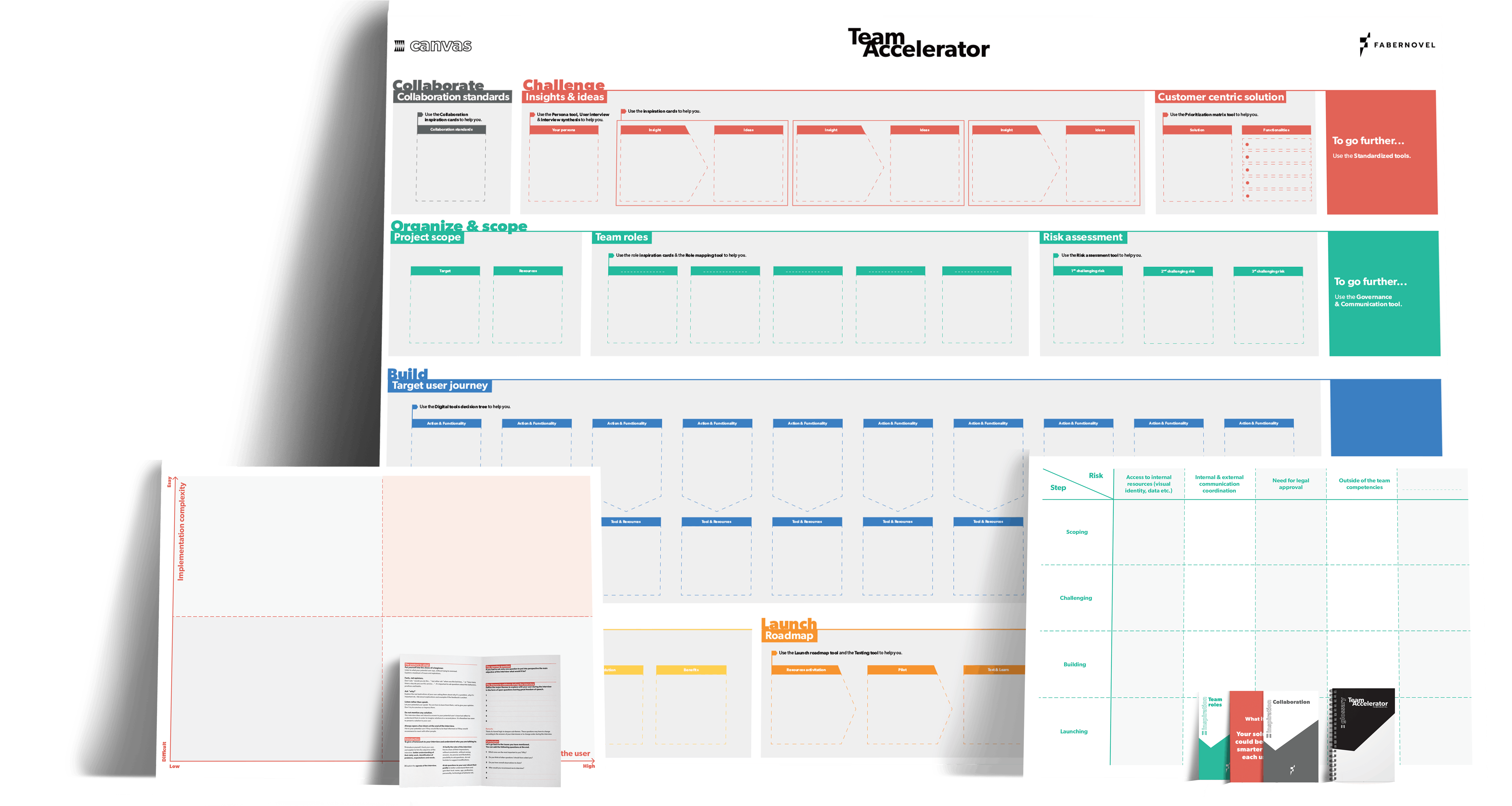 Planning a workshop

6 sessions of about half a day, over 2 to 3 months.
In teams of 4 to 6 participants.
Team Accelerator Canvas
Guiding you through each step of the project acceleration in a collaborative mode.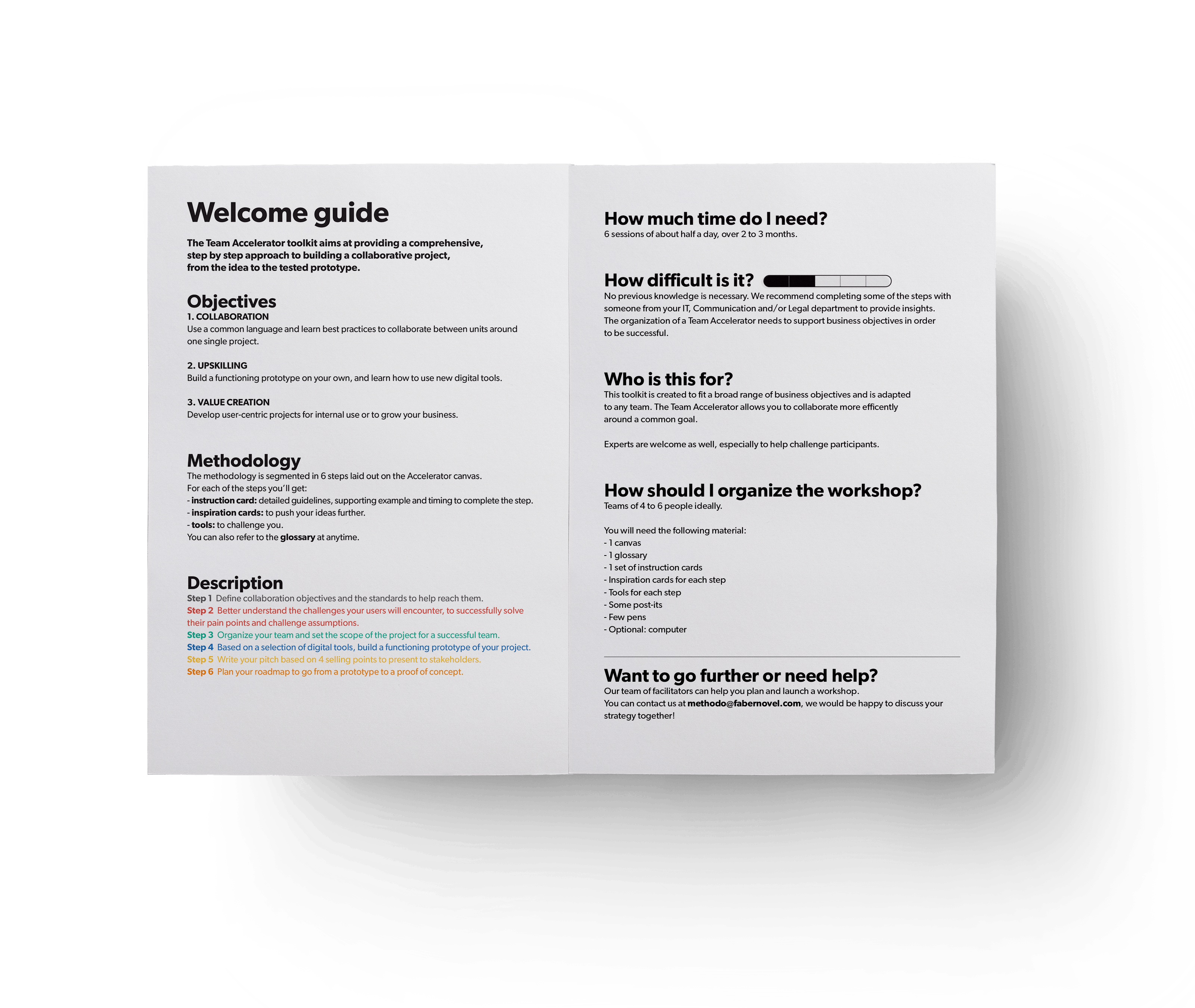 Welcome guide
A global guide detailing the objectives of the workshop, the steps, the necessary material and the logistics to be able to plan a workshop.
Instruction cards
At each step of the method, instructions and recommendations to understand which cards and tools to use, how to complete the Canvas and an example to help.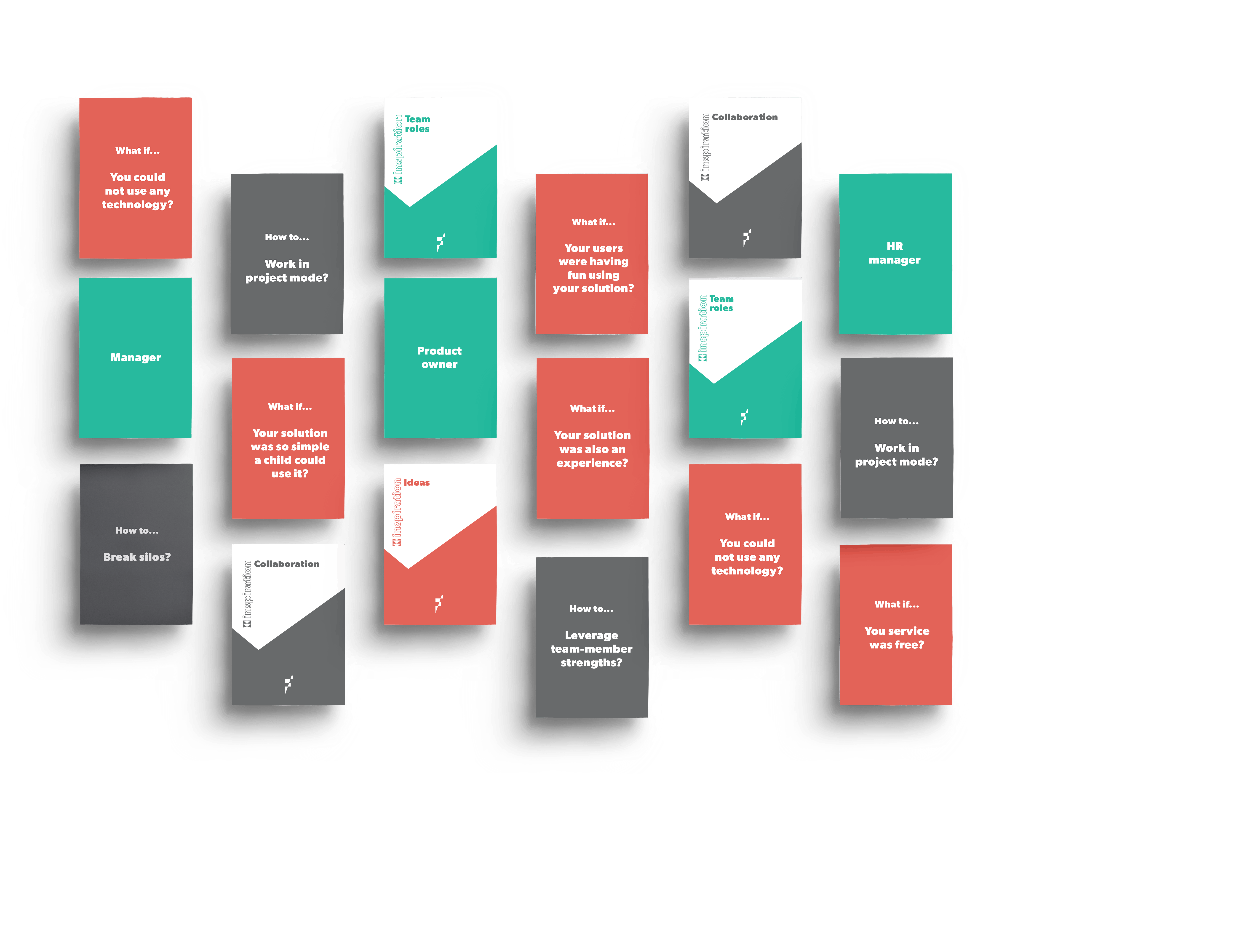 Inspiration cards
Designed to illustrate and provide examples to facilitate the exercise.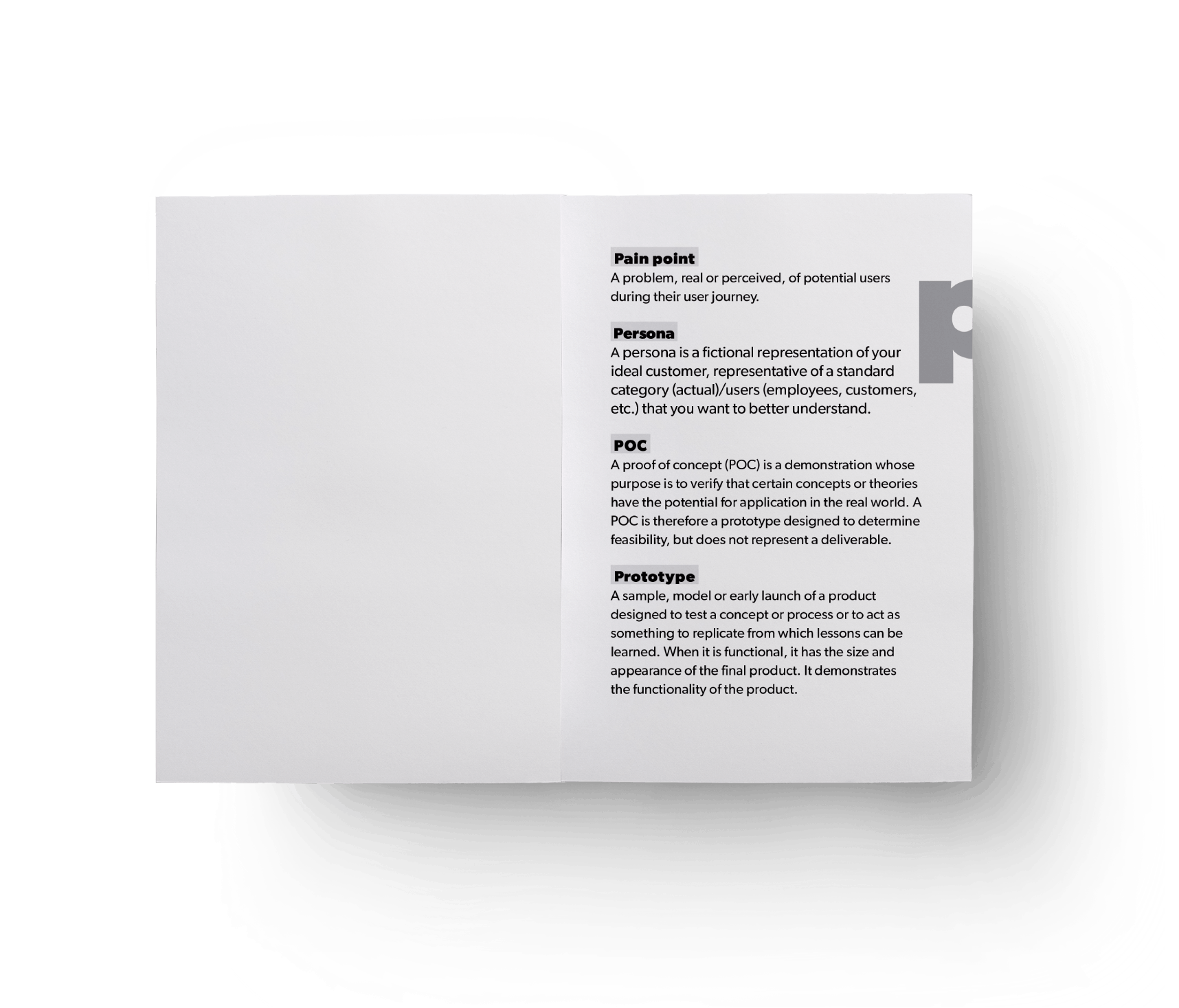 Glossary
A guide of the terms mentioned and necessary to complete this workshop.