methodology
Data Mapping: Launch data-driven projects.
The Data Mapping Toolkit provides a step by step approach to map the data collection needs to launch value-added projects.
What is the impact?
Understand the business opportunities lying in data.
Develop a mindset and reflexes around data collection.
Use a common language to facilitate collaboration.
To adopt the methodology's principles
Use data as a tool and not an end in itself.
Understand that data collection affects all departments.
Understand the value added of data on a project.
To embody the methodology
Master data collection within a specific business project.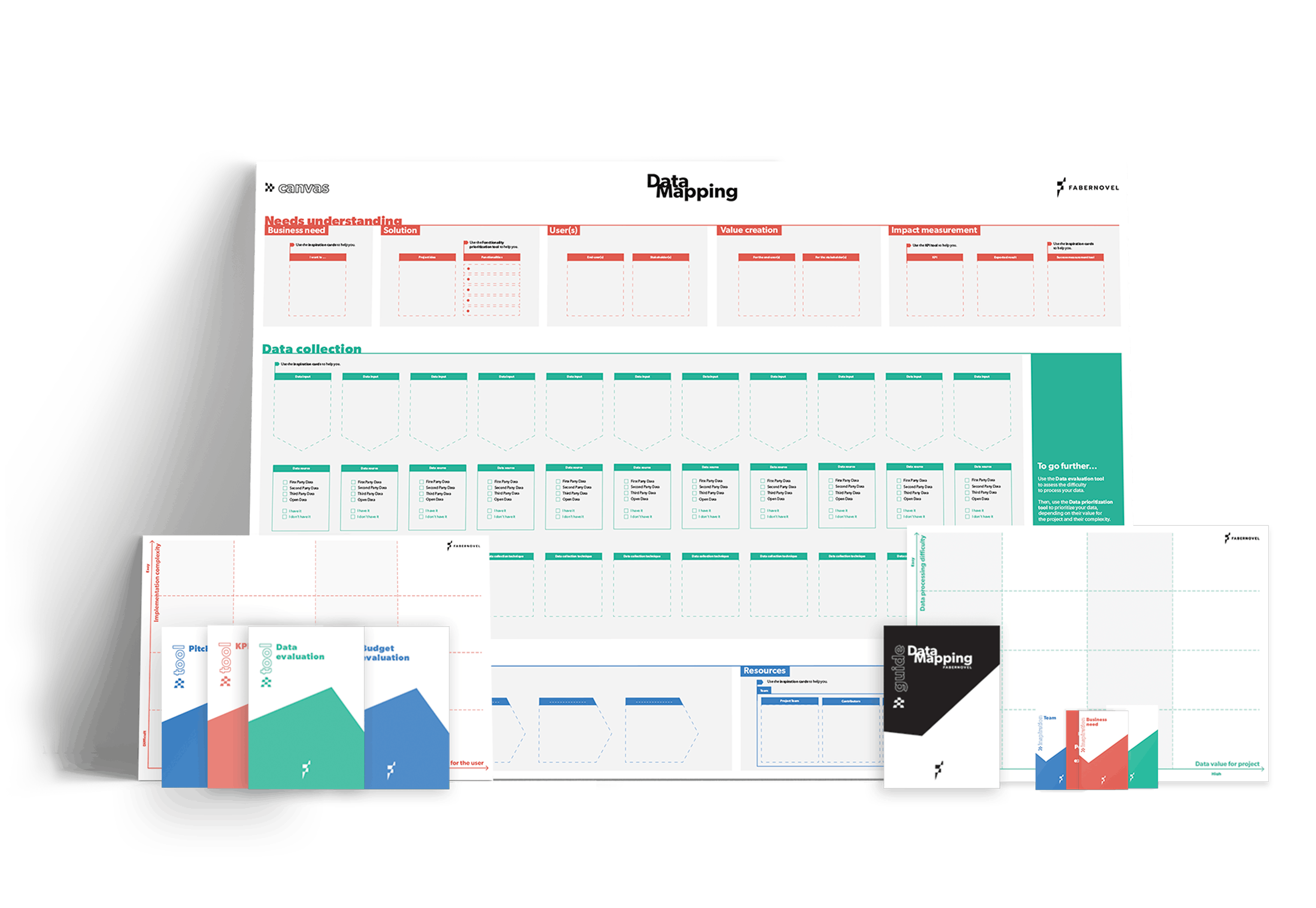 Planning a workshop
Between 2 and 4 hours.
In teams of 4 to 7 participants.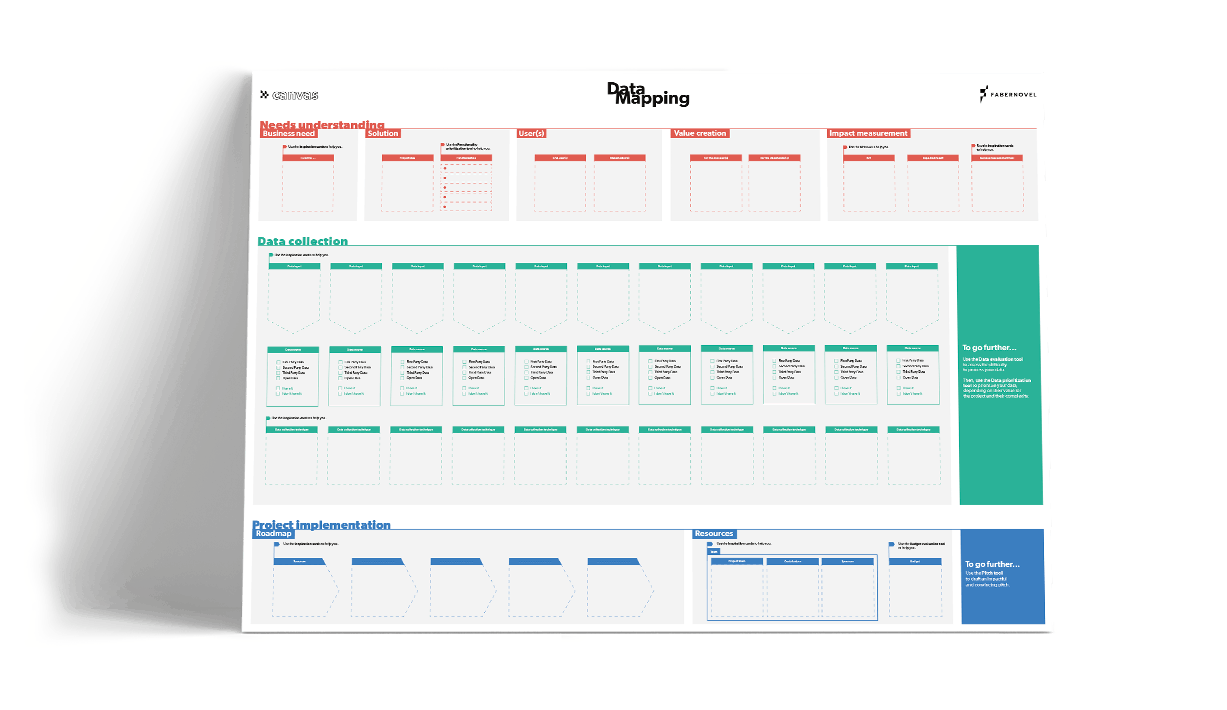 Data Mapping Canvas
Guiding you through each step of the data collection and mapping for a business idea or project.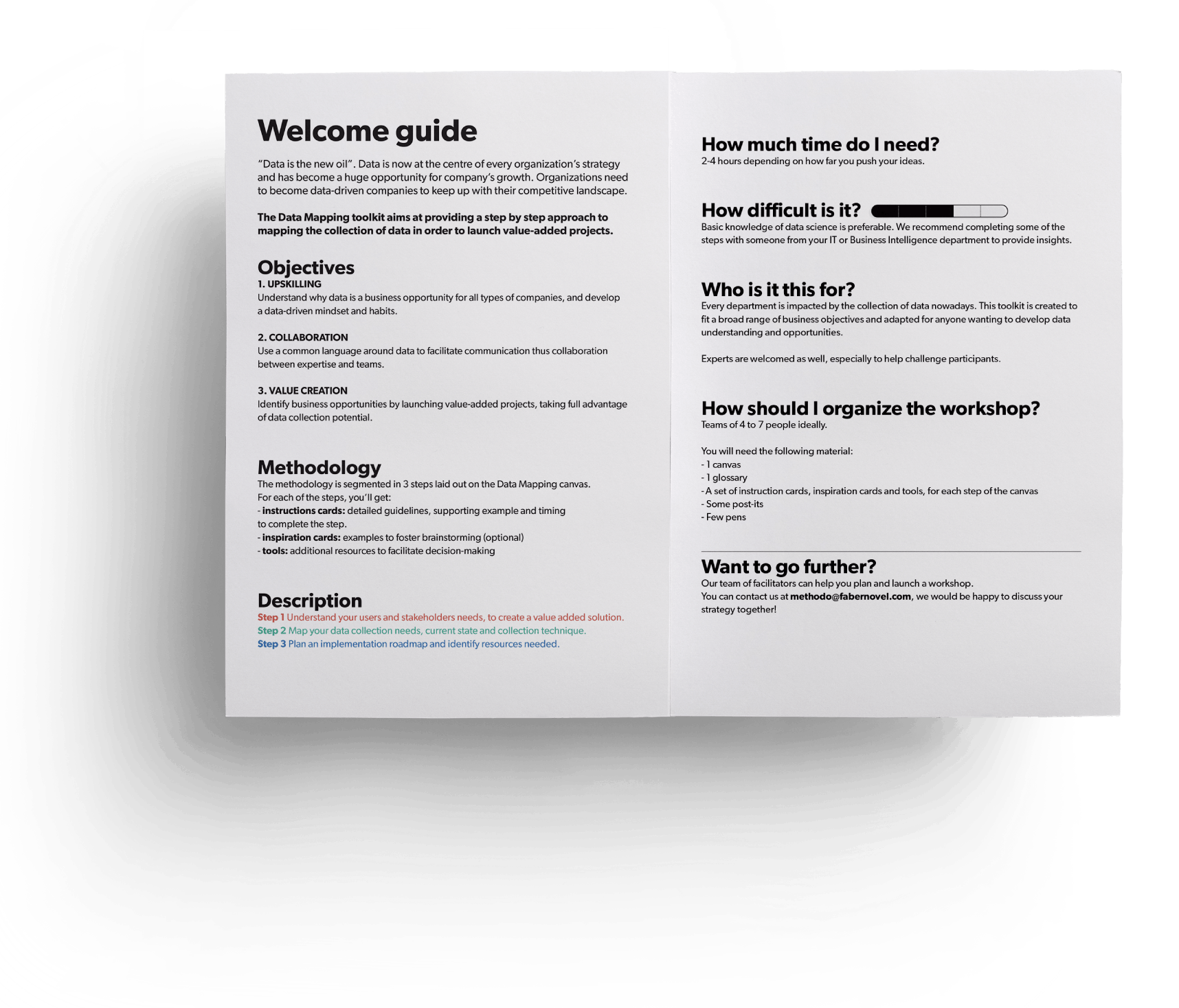 Welcome Guide
A global guide detailing the objectives of the workshop, the steps, the necessary material and the logistics to be able to plan a workshop.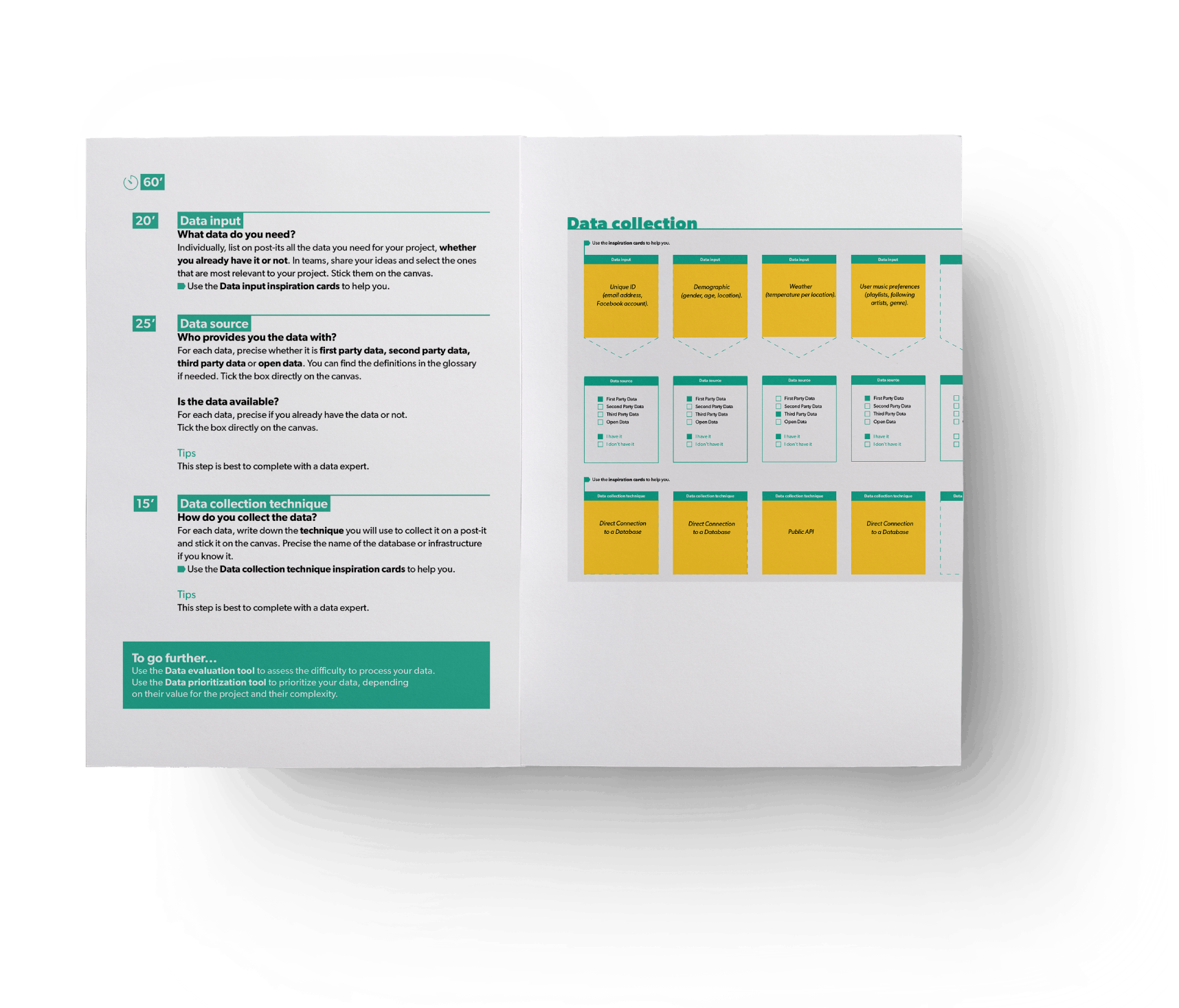 Instruction cards
At each step of the method, instructions and recommendations to understand which cards and tools to use, how to complete the Canvas and an example to help.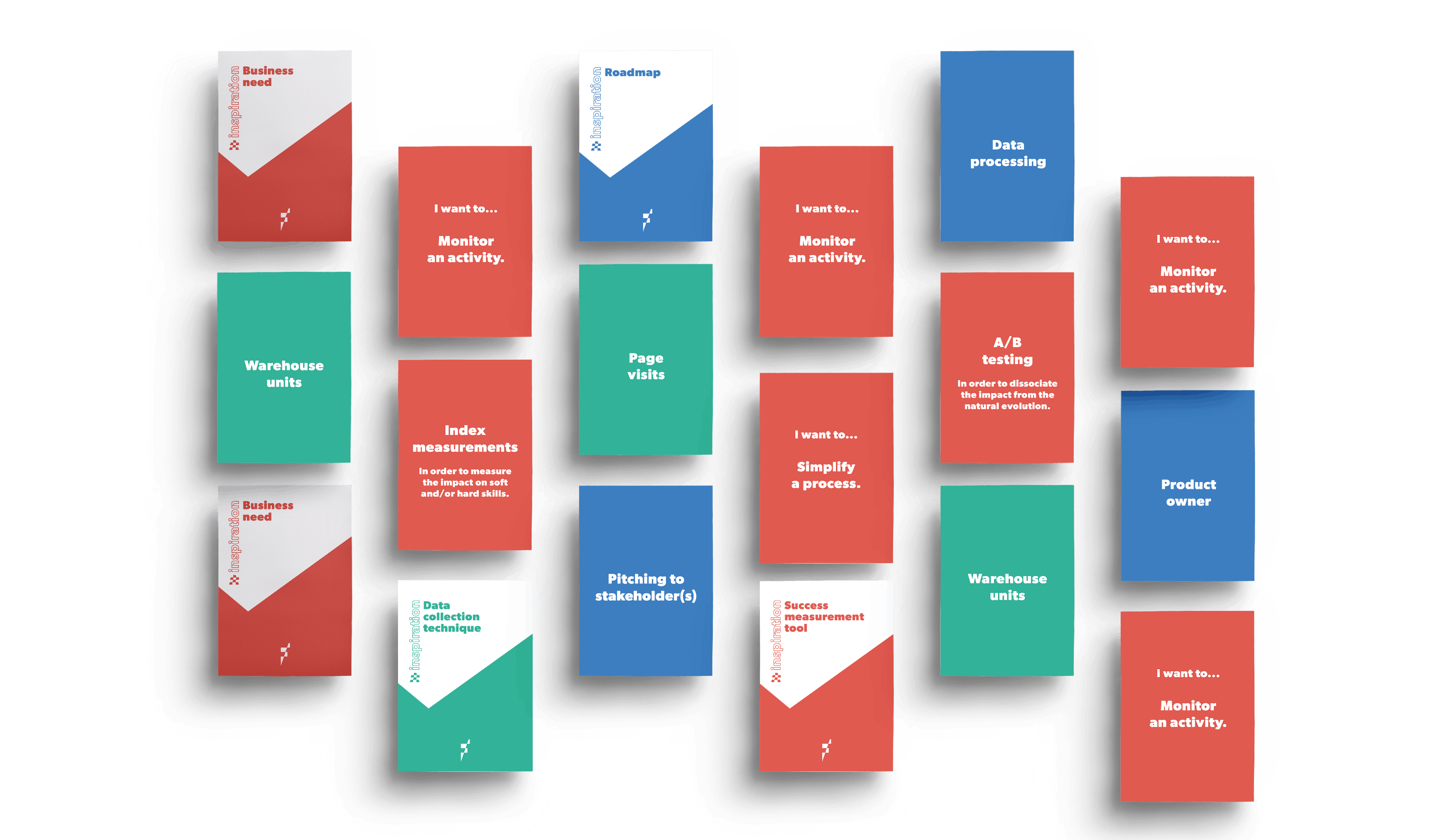 Inspiration cards
Designed to illustrate and provide examples to facilitate the exercise.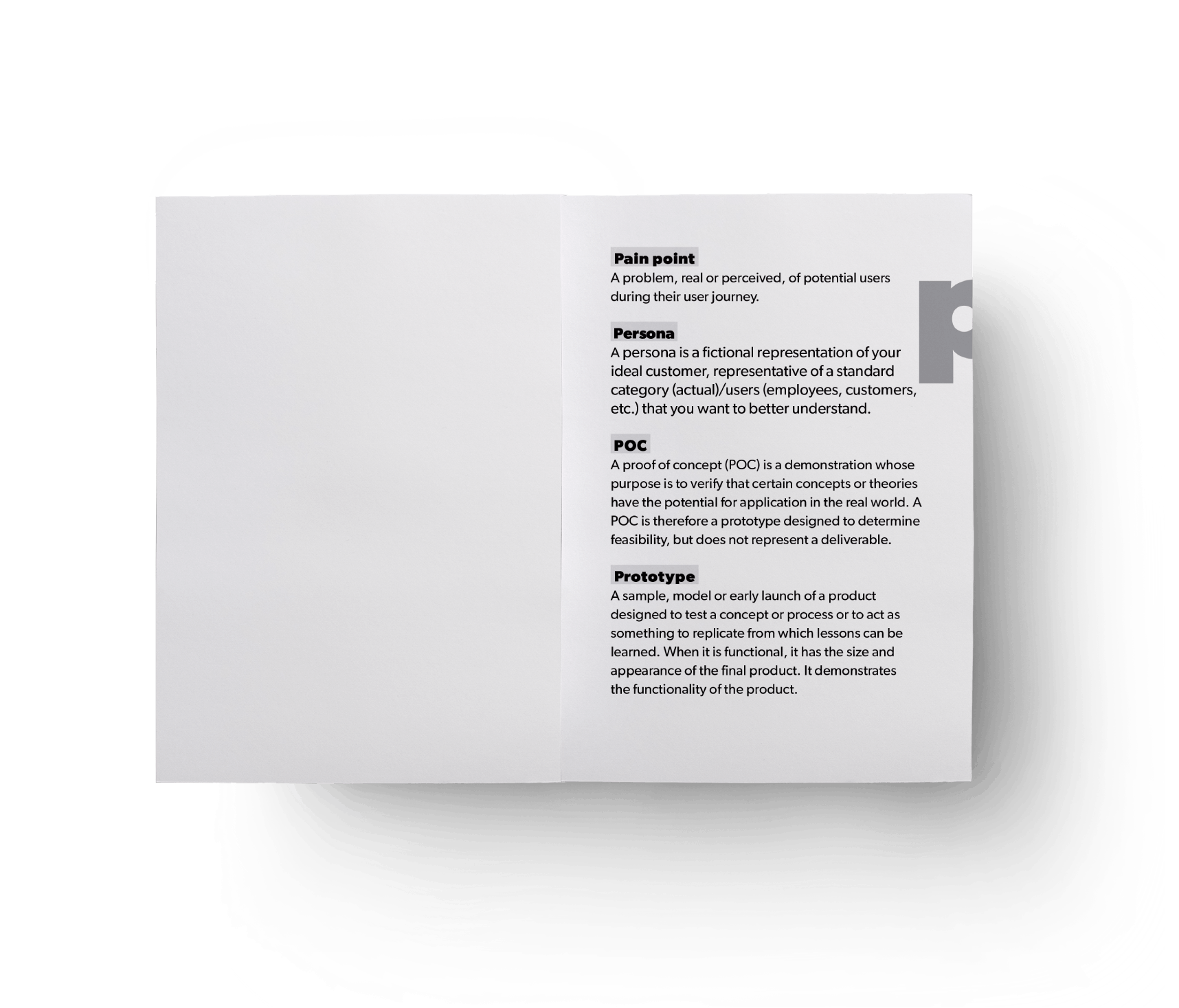 Glossary
A guide of the terms mentioned and necessary to complete this workshop.