This Week in GAFAnomics, July 4th
July 4, 2017, 4 min to read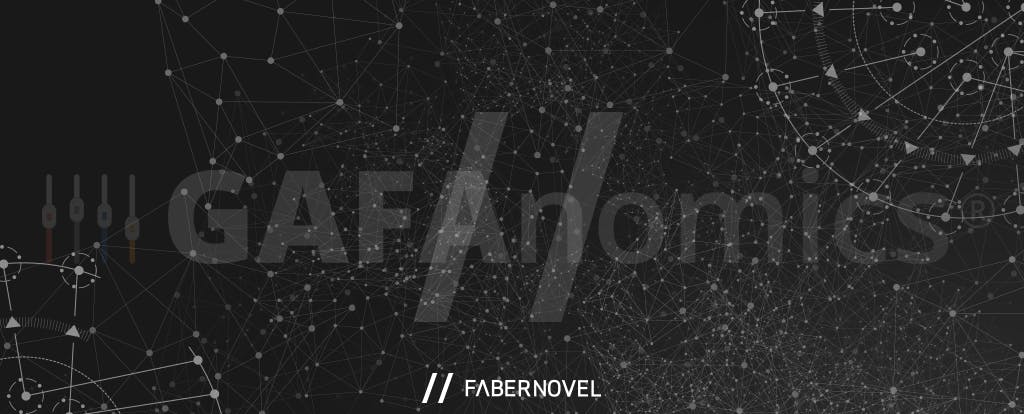 GAFAnomics [ga-fɑː-nom-iks], noun: A modern, networked, economic system spurred by the eponymic GAFA (Google, Amazon, Facebook, Apple) but also encompassing Unicorns, Chinese tech giants and all other companies changing our lives through computer technology.
#The week of July 4th
So what happened this week in GAFAnomics ?!
<a href="http://www.zdnet.com/article/apples-iphone-turns-10-heres-how-the-device-impacted-business-work/">Happy birthday, iPhone</a>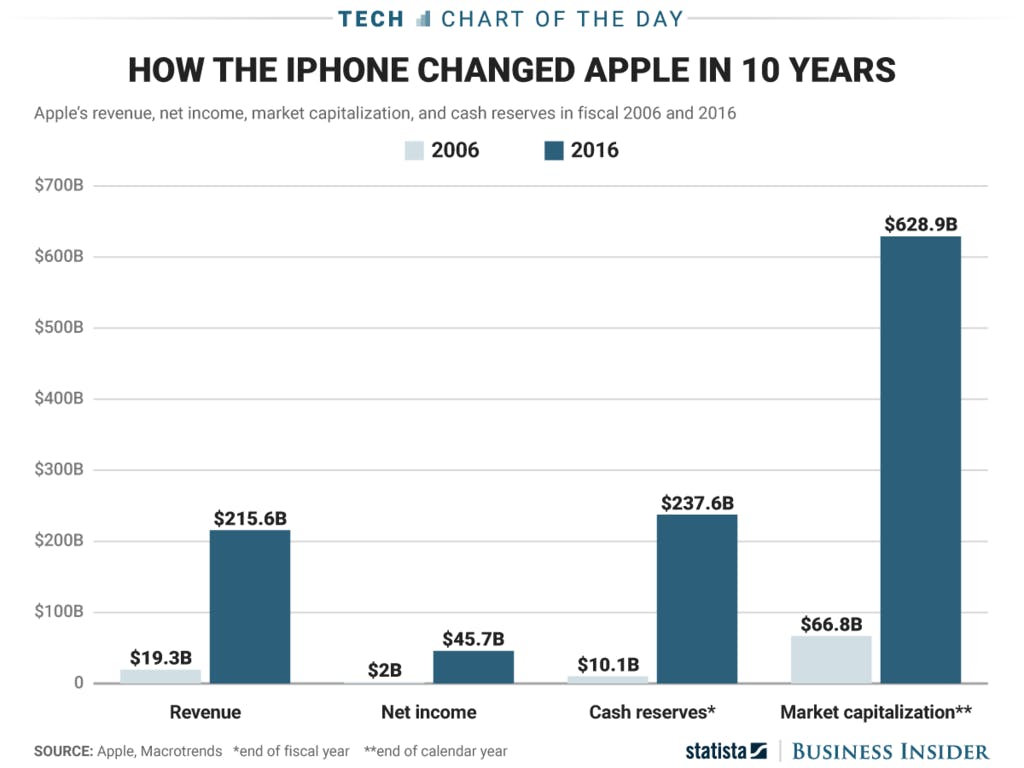 source: iPhone
Last week was the 10th anniversary of Apple's first iPhone launch. Looking back 10 years behind, the iPhone's success has been exceptional at all levels.
Firstly, with more than 1 billion sales, the iPhone is undoubtedly the most successful product of all time. But the iPhone is not only the best-selling mobile phone. It is also the best-selling camera, the best selling music player, and the best-selling computer of all time.
This phenomenal commercial success turned Apple in the world's most valued company, and probably the largest cash machine in corporate history.
Beyond the financial success for Apple, the iPhone was the start of a revolution for the world. By hosting the Appstore, the iPhone largely contributed to the mobile revolution and changed the way we access to transportation, how we shop on mobility or how we communicate with our friends.  What about the next 10 years?
<a href="http://www.businessinsider.fr/us/why-nike-is-selling-on-amazon-2017-6/">Nike starts selling on Amazon</a>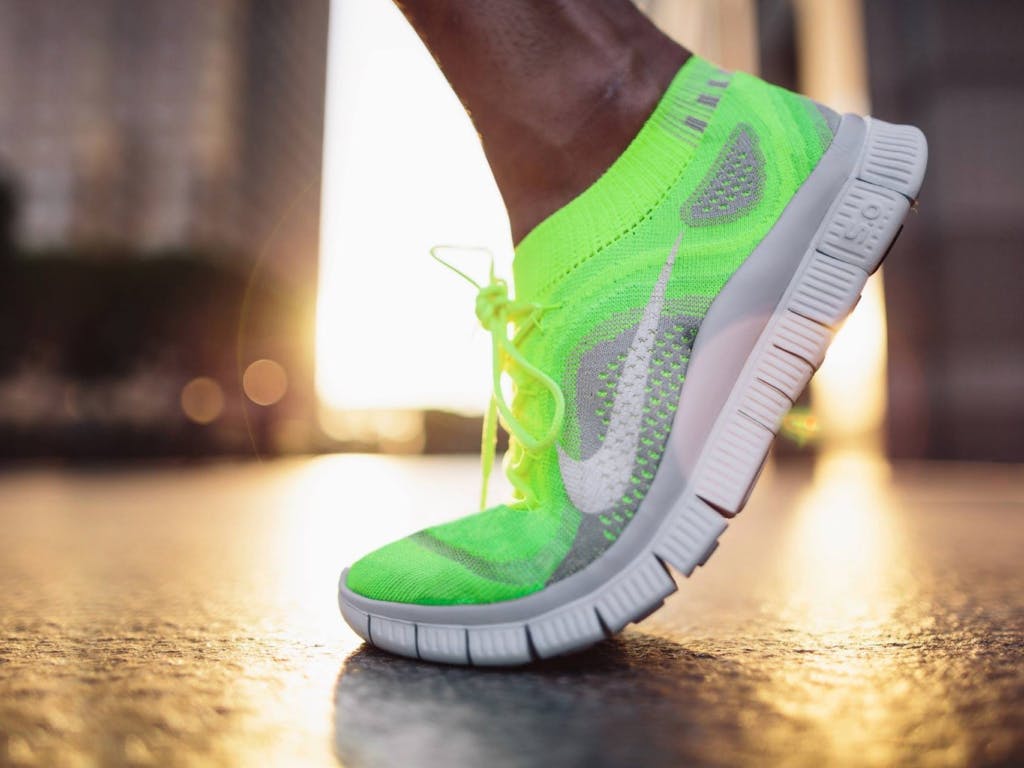 source: Nike
Nike will begin selling some products on Amazon next month. Over the past 10 years, most majors brands refused to sell directly on Amazon, because they were afraid to lose their contact with their customers, and that Amazon would degrade their brand image. Nike is the world's largest sportswear company, it is one of the strongest brands on the planet. Yet, Amazon's become so powerful that almost no one can resist to sell on the platform.
Why did Nike chose to start selling on Amazon? Because its products were already sold on Amazon by small 3rd party retailers. Actually, Nike was already the first fashion brand on the platform! The sport brand agreed to sell on Amazon on one main condition: if Amazon got rid of all other 3rd party retailers who sold nike on the platform. In the end, Nike can tighten its control on its brand image and expand to more direct to consumer strategies. What about Amazon? Well, how can you be "the everything store" if you don't sell Nike shoes?
<a href="https://venturebeat.com/2017/06/27/facebook-passes-2-billion-monthly-active-users/">Facebook never stops growing</a>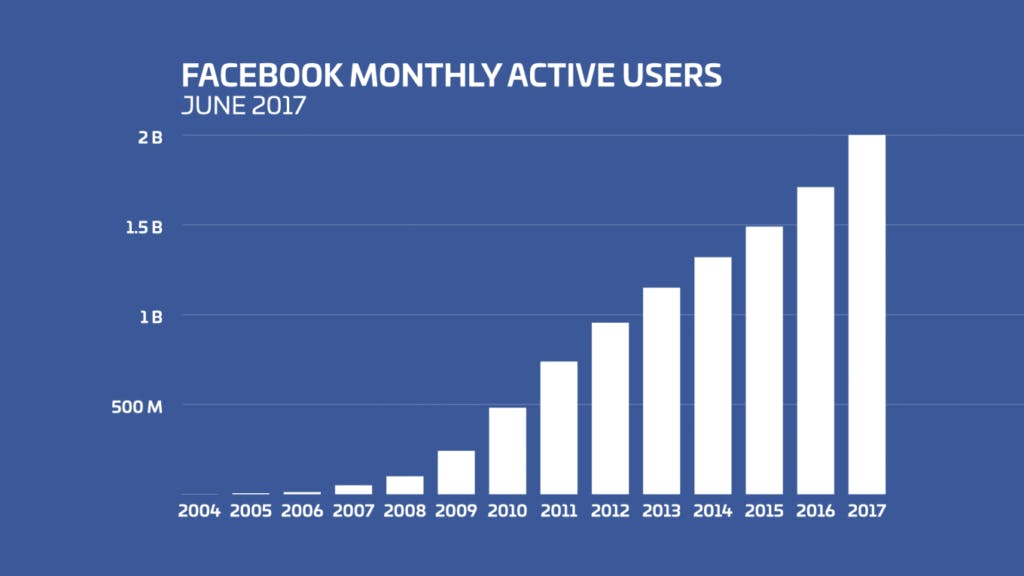 source: Facebook
Last week, Facebook announced that it had passed the 2Bn monthly active users threshold. Some would say that it's just a figure, or that it's free to sign up for Facebook. But there are only two platforms that have this much of users (Android operating system), and Facebook is one of them.
In the digital economy, what matters is customer contact and the size of your network. Networked companies like Facebook can leverage the tremendous size of their networks to protect themselves from competition (1), or enter any market (2). We see examples of this everyday, for instance:
When Facebook copies Snapchat's features on Messenger, Instagram and its mother app, it slows Snapchat's growth within weeks because users switch to Facebook.
Facebook leverages its user base to eat TV. Publishers are attracted by the infinite reach of the platform, and start broadcasting content. Last week, Fox Sports announced that the Champion's League will be broadcasted on the social network.
<a href="https://www.theverge.com/2017/6/29/15894130/uber-5-billion-trips-milestone-scandals">Uber completed it's 5th billion ride</a>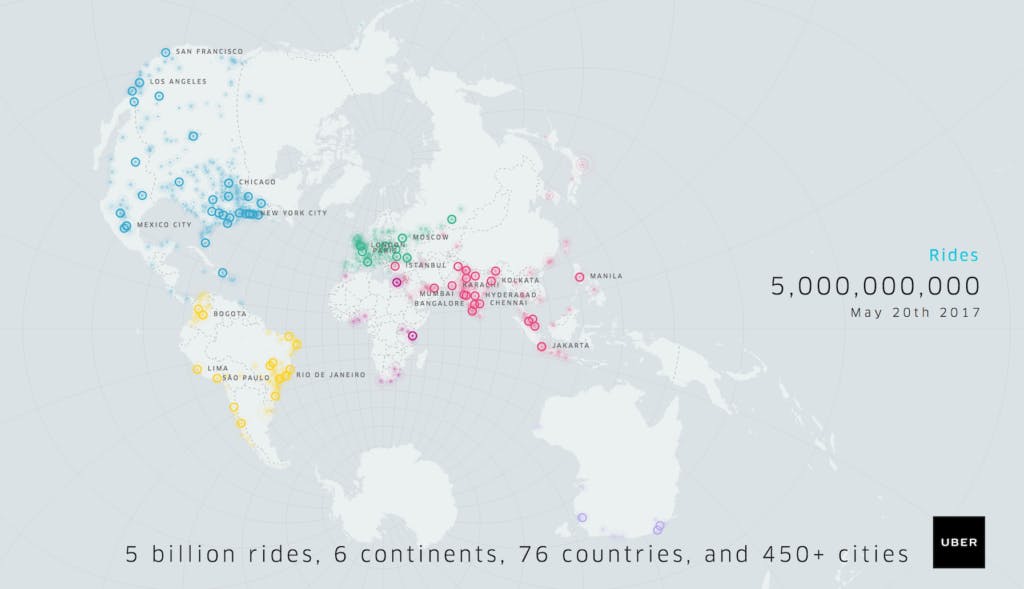 source: Uber
Last week, Uber announced that it had completed its 5th billion ride since 2010. Actually it was more than 150 rides that started ae the same second on Saturday morning. Uber states that the trips occurred in 24 different countries, among them many emerging markets like Indonesia, Colombia, where the company focuses its growth efforts.
Of those 5Bn rides, 3Bn  occurred in less than a year, showing that Uber is still growing exponentially amid recent scandals. Meanwhile, Uber's CEO, Travis Kalanick resigned last week, as a result of too many internal scandals at Uber. Seems like Uber's trouble is constrained the headlines, and its home market, the US, and what users really care about is low price, and a car at the tap of a button.